After receiving a notification that my new song "Let's Get Gone" was added to a countdown that features some of North America's top Indigenous Artists I nearly jumped out of my skin.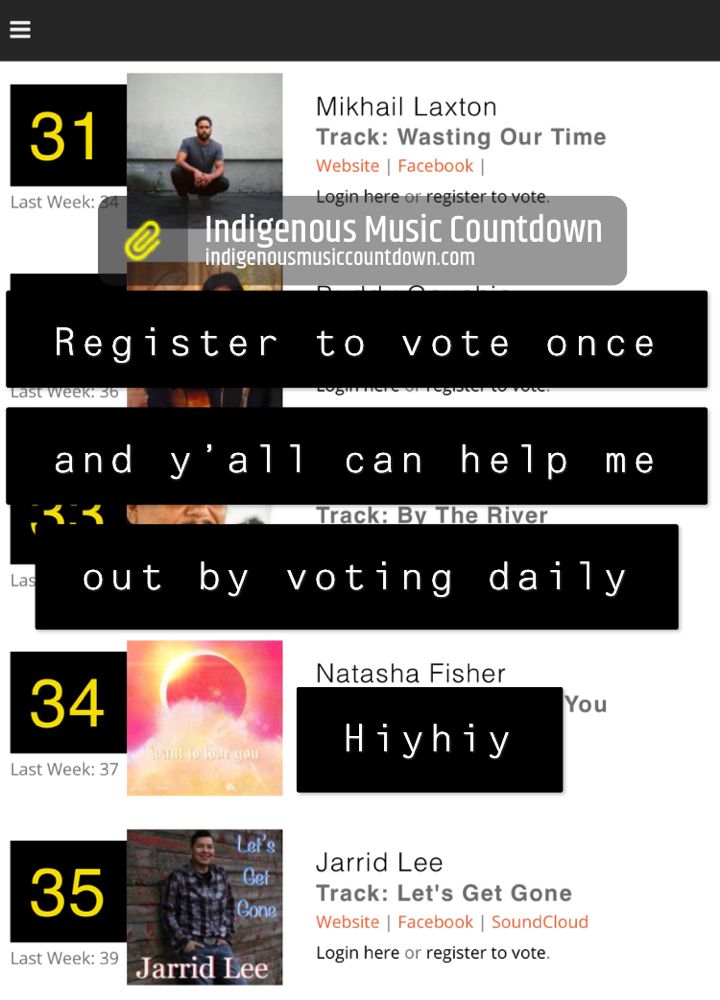 The Indigenous Music Countdown is hosted by Roz McIvor, who spotlights today's best new Indigenous music and shares interviews from artists who range from several genres including; hip-hop, rock, country, alternative, rock, folk and pop/dance. 
NCI has been producing Canada's longest running Indigenous music chart program since 2000. 
"The name change is in recognition of the term Indigenous, now commonly used both nationally and globally. Over the last few years we've also begun to receive music from as far away as Australia and the U.S., so it's a natural progression. We're also experiencing a lot of momentum because of a very wide reach, due to our broadcast partners." said David McLeod, Executive Producer of the IMC. 
"We began airing the countdown after partnering with NCI in January of 2015 and continue to recognize the amazing music that exists within the Indigenous community," said Jeff Leake, Director, Music Programming, SiriusXM Canada. "We've also added a number of singles to our regular rotation from the Indigenous Music Countdown."
Being able to share my music with listeners from all over Turtle Island is now a dream come true and I hope we can gain your love and support through some very much needed votes to climb the chart.
Click HERE to register and vote for your favourite artists.
Yours in music
Jarrid Lee