It's apparent that every artist needs to be able to have a visual along with their music that can better tell the story so we are doing just that. I have been living in Saskatoon for 5 years now and I have had the opportunity of working in one of the most beautiful buildings downtown called the Remai Modern Art Gallery where we filmed "Up on Stage" on location as well as the rooftop.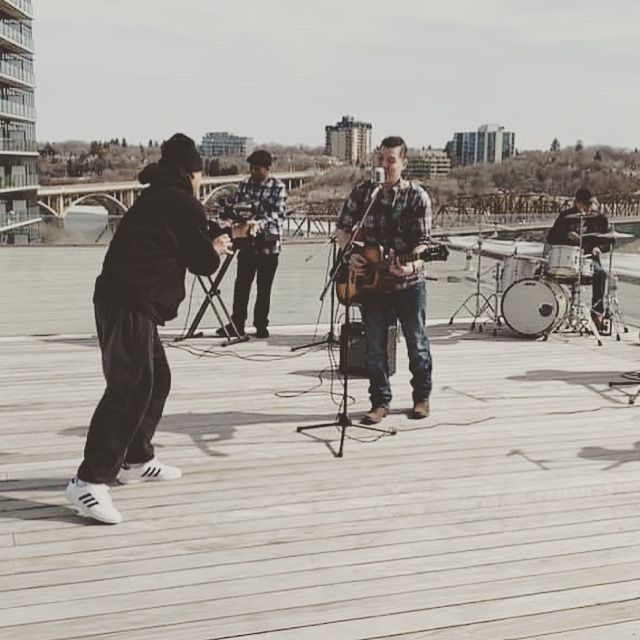 Once I had an idea in my head it was hard to let go so I began searching out for people to help make this visual art into a living piece I can be proud of and I didn't have to search very far until running into Canadian Indigenous Hip Hop Legend Barry "Blu" Morin.
We began coming up with a story line with the purpose  behind the music video focused on being up on stage alone with no fans, and with all the back and forth work we put into the storyline I'm certain you will all like it. We find as artists we are missing entertaining along with all of your loving support as fans we all miss being "Up on Stage."
Stay tuned for a sneak peek of the music video on YouTube, Facebook, Tidal and Vimeo in May of 2021.... and NEW MUSIC COMING SOON TOO!!!!!!!